Did you know that landfills with gas collection systems can recycle nearly 25% of the material deposited in the landfill?
That makes landfills some of the largest recycling operations in the U.S. Here is the best part. The gas created and captured is re-used for energy transformation!
From methane to megawatts, Champ Landfill operated by Waste Connections is harvesting gas emissions as a renewable energy source for electricity.

The landfill gas to energy project, on line since 2012, produces enough electricity to supply approximately 10,000 homes.
As organic waste breaks down in municipal solid waste landfills, methane gas is created. Landfill methane is normally consumed (incinerated) in a flare rather than being discharged to the atmosphere.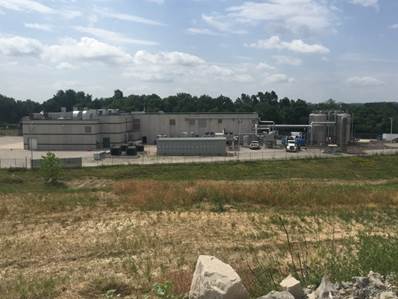 The landfill gas-to-energy initiative provides an alternative to flaring. A vast majority of the landfill's methane gas is harvested through a perforated piping system of drilled gas extraction wells. The Ameren Maryland Height Renewable Energy Plant cleans and compresses the gas and runs it through power turbines that deliver electricity to the grid that supplies electricity to St. Louis. More than 80,000 tons of carbon dioxide are offset per year by the landfill gas project.
Your garbage provides a constant source of power that is running all the time, making Waste Connections-Champ Landfill a good neighbor and good environmental steward in the community.
---
Last Modified: