Champ Landfill encourages residents and businesses to donate useful materials to the St. Louis Habitat for Humanity ReStore locations in St. Louis and Des Peres, Missouri.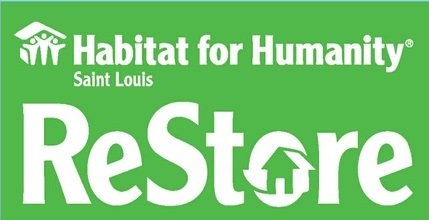 Habitat for Humanity makes home ownership possible for deserving families around the world. In the past two decades, the ReStore in our area has diverted more than 33,000 tons of materials from landfills. The waste diverted could fill 1,953 semi-trucks. The stores are also a great place to shop for new and gently used doors, windows, appliances and more.

LOCATIONS
ReStore Forest Park
3673 Forest Park Ave
St. Louis, MO 63108
Phone: 315-531-4155
Drop Off Hours: Tue-Sat 9AM to 3PM
ReStore Des Peres
2117 Sams Dr (behind Sam's Club off Manchester Rd)
Des Peres, MO 63131
Phone: 314-678-4596
Drop Off Hours: Wed-Sun 10AM to 3PM
DONATED ITEMS - ACCEPTED

What items do they accept? Here are the major categories, however, please read the Guidelines for Donations to the ReStore for a complete list of items including their condition.
Appliances
Cabinets / Countertops
Carpet / Linoleum
Doors
Drywall
Electrical Fixtures
Furniture
Hardware/Tools
Kitchen and Bath
Lumber / Plywood / Siding / Trim
Roofing
Tile
Windows
DONATED ITEMS - NOT ACCEPTED
What items do they not accept? Please read the link below to learn what items they do not take.

PICKUP SERVICE

If you have large donations, ReStore may pickup them up, call 314-678-4576 for more details.
In the U.S. more than 325 million tons of recoverable building materials are generated every year. The Habitat ReStore connects unwanted building materials, appliances and furniture with people who can use them.
---
Last Modified: